Harps Foods
Recipes
https://www.harpsfood.com/Recipes/Detail/9044/Baked_Eggs_in_Sweet_Potato_Boats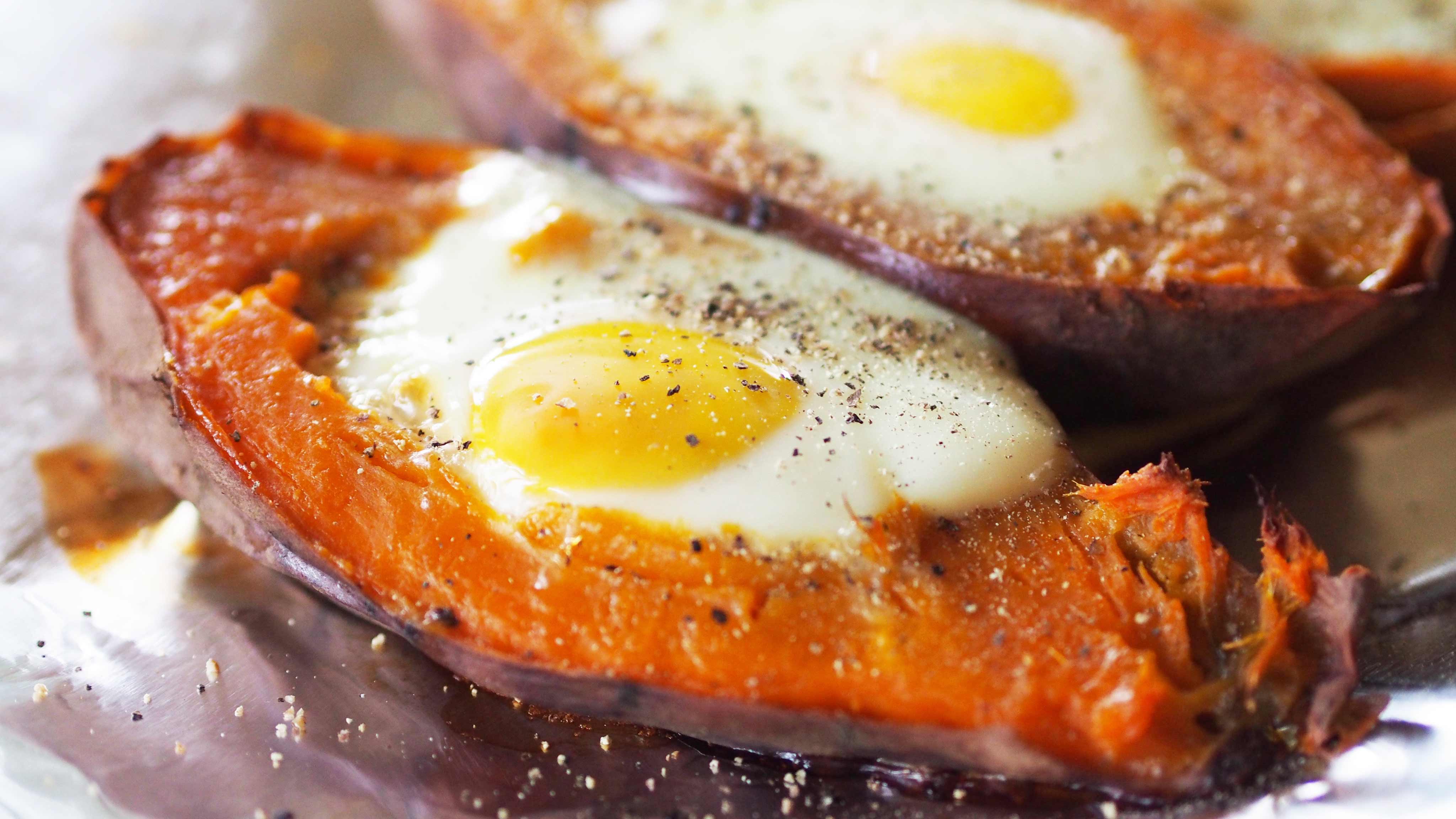 Baked Eggs in Sweet Potato Boats
Yield: 4 boats
Preparation Time: 5 min; Cook: 1 hour 35 min
Ingredients
2
large

sweet potatoes, washed and dried

4

eggs

salt and freshly ground pepper

sriracha or other hot sauce to taste, optional
Directions:
Preheat oven to 350 degrees F.

Cover sweet potatoes in aluminum foil and place in a baking dish. Transfer to the center rack of the preheated oven and bake for 60 to 70 minutes, or until tender. When done, remove the potatoes from the oven, uncover, and carefully cut in half lengthwise. Using a paring knife, carefully carve out a well in the center of each half, and scoop the flesh out with a spoon. Crack the eggs directly into the potato halves. Place the potato halves back into the baking dish, resting them against the side of the pan if needed to keep them from tipping and spilling any egg. Season with salt and pepper, and return to the oven for 20 to 25 minutes, or until the eggs are cooked to your liking. Remove from the oven and serve with hot sauce.
Photo and food styling by Webstop
Please note that some ingredients and brands may not be available in every store.
Harps Foods
Recipes
https://www.harpsfood.com/Recipes/Detail/9044/